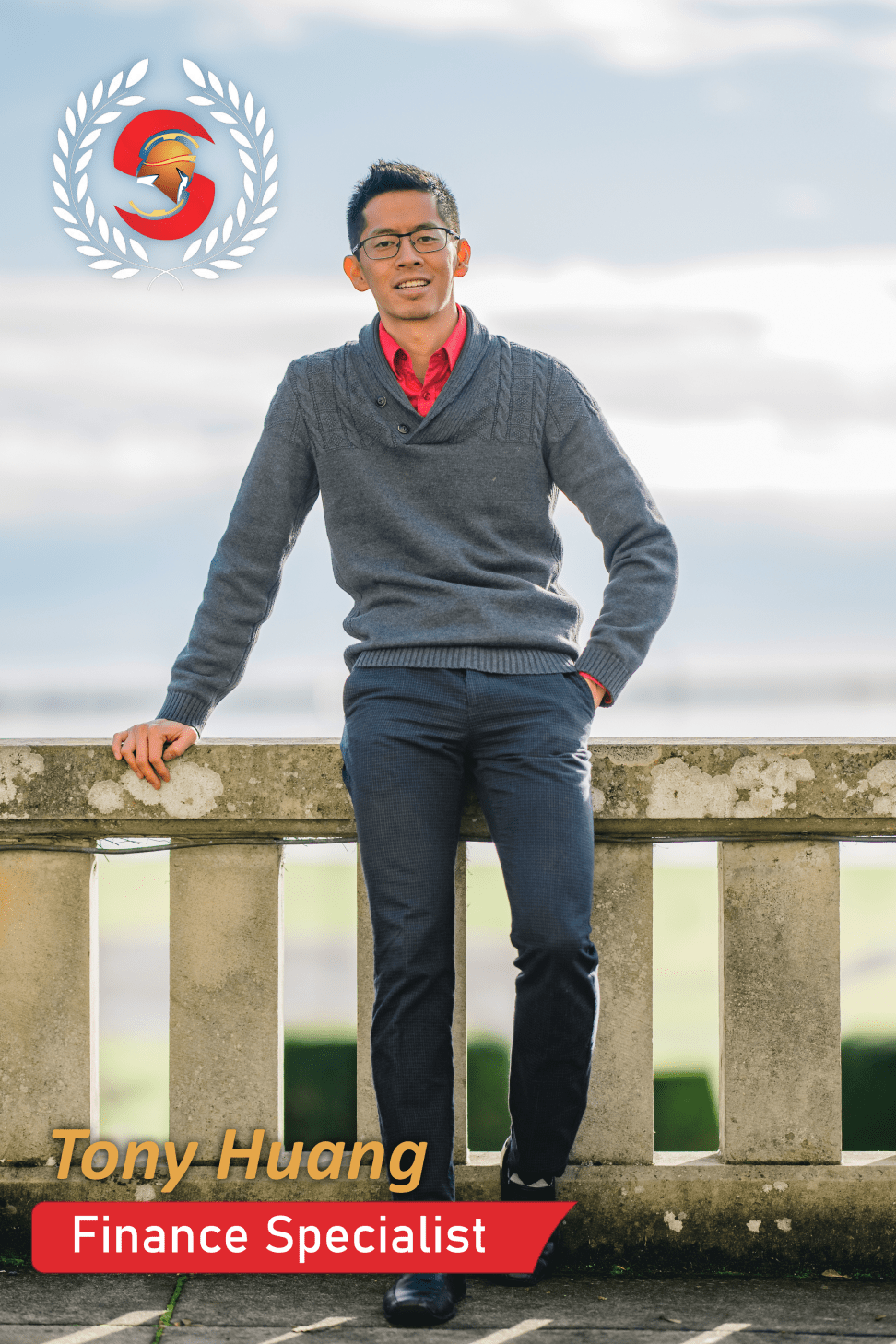 Tony Huang
Lead Provider
What kind of work do you do with Sparta?
I help facilitate customers across Canada with a loan opportunity through Sparta Finance.
What is your favorite quote or life lesson?
 If it took untold generations where you are. A little gratitude might be in order. If you're going to insist on bending the world to your way, you better have your reasons.
Where is your hometown?
 Kaohsiung City, Taiwan
What do you love most about helping others?
Watching people achieve their goals and bringing happiness to others makes me feel fulfilled.
Where are your top 3 favorite places and why?
Kaohsiung, Taiwan – It is my hometown and where my family is from.
Squamish, BC – Beautiful scenery and athletic culture.
Pamplona, Spain – The riding of the bulls festival is one of the greatest memories I have.
Who is your favorite superhero, hero, character or person and why?
Goku from Dragonball Z – He is powerful and dangerous but also kind and compassionate.
What is your favorite food?

 My girlfriend is a great cook, and noodles. 
Outside of your profession, what is your passion?
Mountain Biking and Martial Arts.
What makes you extraordinary?
The family and friends I have in my life make me feel extraordinary.